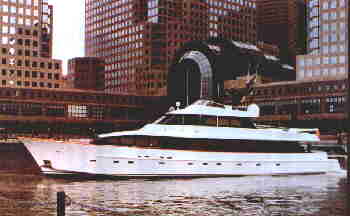 Vacationing aboard a yacht is a mixture of the sumptuous pampering of a five-star hotel, the relaxed solitude of a remote mountain cabin, the affectionate atmosphere of a gathering with close friends, and the tailored fit of a fine leather glove.
And you will leave your stress at the dock (and your clothes too, if that's your preference), because aboard a charter yacht you have embarked on a vacation like no other.
With a yacht vacation you design the vacation of your dreams. You can choose between an action-packed vacation of scuba diving, water-skiing, jet skiing, snorkeling, windsurfing, glittering night-life, and unique shopping, or a vacation where your most ambitious moment is taking a lazy swim in tranquil blue and green waters or contemplating what book to read or the next sumptuous meal you'll enjoy.
Visit the Activities and the Destinations pages to see how much fun you can have. And be sure to see the Yachts. Just click below.

Call: 561-748-5889