Summer Heights
British Virgin Islands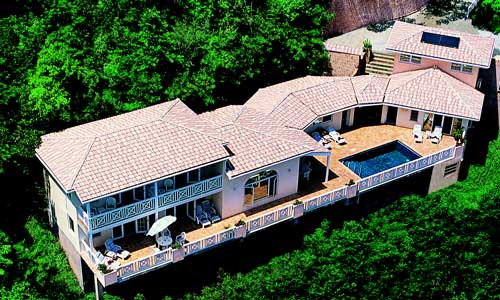 A private Caribbean villa, nestled on the southern slopes of Tortola, in the very beautiful British Virgin Islands.
Summer Heights offers the seclusion and amenities you would expect and panoramic views that are simply breathtaking.
Imagine a luxury room in this private villa in the beautiful British Virgin Islands. Take one room or better yet the whole villa. Four couples without a care in the world. Sunbathe naked around the pool in complete privacy. There's plenty to keep you busy during the day or night. After a beautiful day in the sun relax on the deck and take in the spectacular views. Or retire inside with your special friends if you get the drift.
Read a past write up about Tortola.
Summer Heights Home Layout Photo Gallery Rates Terms